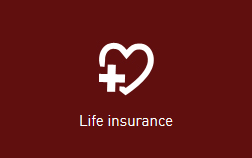 What is Life insurance?
"Apparently there is nothing that cannot happen today." - Mark Twain
You may be an eternal optimist, but no matter your outlook, things will inevitably happen that take the wind out of your sails. Being prepared doesn't mean changing your optimistic nature. It only means that you care for your future and for the future of your family.
By taking out risk insurance, you are simply asking a company with years of experience to take the lead when unexpected things happen. You are providing a safety net that helps you and your family to get back up when life knocks you down.
Momentum offers you and your family the necessary financial help that enables you to deal with unexpected life-changing events.
At Momentum we strive to eliminate pitfalls through dependable advice, informed assessments and compassionate service. We offer you the right amount of cover to suit your age, income, lifestyle and family composition. The cover caters for future needs that you are not aware of.
Whether you want a simple option or a comprehensive, customised risk solution, we have you covered.