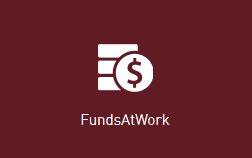 Momentum Savings and Investment Solutions
Start saving your money with Momentum. Flexible, tax efficient investment products available in South Africa include:
Investo - an investment platform designed to cater for your investment needs in the pre-retirement phase of your life. Choose from a comprehensive range of investment funds
Momentum Wealth - access customised and innovative investing products and services through all stages of your life, whether you are looking for growth, income or capital preservation
My Savings portfolio - by investing as little as R500 a month you can make an impact on your future with this all-in-one solution designed to meet your retirement savings, child education, and lifestyle needs
Momentum Growth Enhancer - an innovative solution providing enhanced growth on a globally diversified investment offering all the predictability of a cash investment, with the added benefit of enhanced market-linked returns.
Our offerings

Investo
Find out more...


My Savings Portfolio
Find out more...


Momentum Wealth
Find out more...


Momentum Growth Enhancer
Find out more...